| | |
| --- | --- |
| Diversity Integrated Thematic Unit | |
Integrated Thematic Unit


Integrated thematic units can be broken down into two aspects. One, is the Integration of multiple disciples. The students can practice, learn, and experience a unit where, for example, math and science coincide in the same learning goals. The second element to the ITU would be the theme of the unit. The content is designed to be instructed around a common theme. Students can work on the project or unit work from class to class and focus their attention on the common project utilizing multiple disciplines.
According to Michigan State University

Thematic Units: Advantages



Connections


o

Helps students understand connections and how to connect
o

Draw connections from the real world
o

Makes connections through a common theme
o

Focuses the Learner on the Mastery of Objectives/Overall Goals
o

Models for Students the Resources Used in Research

Variety within Learning

o

Makes for well-rounded students (experienced many different ways of learning)
o

Keeps students engaged through making learning activities fun/variety
o

Teacher is able to be creative, authentic, and original (as well as the students)
o

Expands your Assessment Strategies
o

Can integrate all subjects and use literacy within those subjects


Classroom Culture


o

Students have choice in what they learn- topic choice
o

Utilizes Collaborative and Cooperative Learning
o

Share the same learning goals
o

Creates a community of learners
o

Not all teacher-student centered, this is student centered


Curriculum Advancements


o

Technology in the classroom


o

Compacts the curriculum


o

Integrates Word Processing Skills into Creative Activities


o

Time savers- teaching multiple subjects at one time

Reference: https://www.msu.edu/~zenkcarl/Thematic%20Unit-%20A%20and%20D.html

Powered by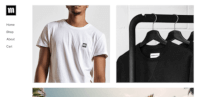 Create your own unique website with customizable templates.